Главная
» Ссылки с тэгом "уроки" - страница 4
Ссылки с тэгом "уроки" - страница 4
Like it or not, browsers do things different ways. We'll show you how to implement clean, simple browser targeting so you can quickly handle those cross-browser quirks.
There's more browser choice today than ever before. IE may still be the 800lb gorilla in the room, but Firefox and more recent browsers like Safari and Opera are in wide use and offer a great browsing experience.
What we'll show you today is how you can set up a framework for quickly tackling those instances where these browsers don't play nice. We've all seen it: Firefox and Chrome handle padding on inputs differently, IE needs explicitly declared widths for floated elements, and so on. Good code will get you 99 per cent of the way – let's get you set up to handle the other one per cent.
As your website grows, it is no longer practical to display all the data at once on the same page. Moreover, the end user will probably be interested with only part of the content. Also, loading all the content at once might increase the server load or simply a waste of bandwidth. This is where pagination comes into play.
First, I am not too sure how you should call this thing that you are going to learn about but its goal is similar to a usual pagination, That is, to display partial content and to save bandwidth! This article is about how to create a similar stuff to twitter and Facebook's way of displaying data.
Читать полностью
Теги: ajax, css, html, javascript, jquery, php, программирование, уроки,
wdCalendar is a javascript event calendar. Simply to say, this jquery plugin is google calendar clone, which is similar to desktop calendar applications such as Microsoft Outlook or iCal on Mac OS X. It's easy for users to view, add, and drag-and-drop events from one date to another. It supports view modes such as daily, weekly, monthly. It is very powerful yet easy to use & integrate with php, asp.net, jsp and RoR.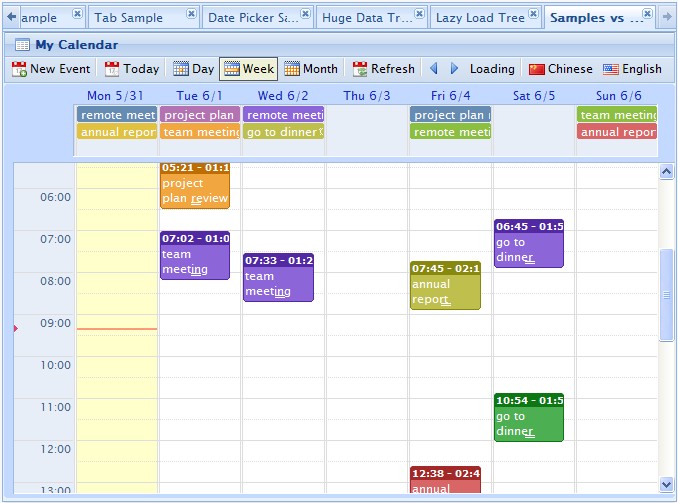 wdCalendar AJAX Calendar Features
Build on the most popular javascript library, Jquery. Implemented as a jQuery plugin.
Day/week/month/yearly view provided with shared events.
Create/update/remove events by drag & drop.
Driven by AJAX, aasy to add appointment location/attendee/host/etc without web page refresh.
Users can "quick add" calendar events by typing "Dating with Chile", for example.
Easy way to integrate with database.
All day event/more days/cross-day events provided.
Works in IE, Firefox, Safari, Opera & Chrome
Integrates with any back-end technology, zend framework, cakephp, codeigniter
Open source (GPL v3) / MIT , same as jQuery
Читать полностью
Теги: ajax, css, html, javascript, jquery, верстка, дизайн, программирование, уроки,
As you begin to build a build of a subscriber, it may become desirable to start displaying your follower numbers from several avenues, such as your Twitter followers, Facebook fans or your RSS subscribers. It lends some credibility to your site, showing that you've already built a decent reader base.
I decided that it was about time that I did this on Do It With WordPress, for the experience (and this tutorial) if nothing else. It actually wasn't as easy to come up with this information as I had hoped, so I ended up largely crafting these snippets myself to get it just the way I wanted.
Читать полностью
Теги: cms, php, wordpress, дизайн, программирование, сервисы, уроки,
Most people know that testing your websites is a good idea, but after some time testing can become tedious. What if a lot of this testing process could be automated so you don't have to go trough every function manually, time after time, to ensure that it still works after updating your code? This is where unit testing comes in, to automate the testing process.
Unit testing makes it easier, and above all safer, to modify your code because it catches any irregularities in the behavior (i.e. bugs) that may be introduced with the new code. In this article you will learn the absolute basics of unit testing with PHPUnit and how easy it is to get started using it as I guide you trough the process of writing your first test.
Before you can start writing your first unit test, you need to have PHPUnit installed. It can easily be installed using the PEAR installer, and the process is documented in PHPUnit's online manual at www.phpunit.de/manual/current/en/installation.html.
Читать полностью
Теги: php, программирование, уроки,
If there is one bad thing about jQuery, it's that the entry level is so amazingly low, that it tends to attract those who haven't an ounce of JavaScript knowledge. Now, on one hand, this is fantastic. However, on the flip side, it also results in a smattering of, quite frankly, disgustingly bad code (some of which I wrote myself!).
But that's okay; frighteningly poor code that would even make your grandmother gasp is a rite of passage. The key is to climb over the hill, and that's what we'll discuss in today's tutorial.
Читать полностью
Теги: javascript, jquery, броузеры, программирование, уроки,
You've probably used CSS's border property often, and in almost all cases you've probably set the border-style value to "solid", which looks exactly the same in every browser. We all know there are other values for border-style, but it's likely you've never used any of them. You may have used a value of "dashed" or "dotted", but probably not too often.
I thought it would be interesting to screen capture how all the different browsers display all the different values for border-style. In addition to the screen shots, I've provided some observations and I've summarized how the different values are supposed to look (according to the specification). All screen shots are taken on a Windows 7 machine.
Читать полностью
Теги: css, opera, броузеры, верстка, уроки,
В данном уроке Photoshop вы превратите обычный зимний пейзаж в пейзаж с падающим снегом. Результат: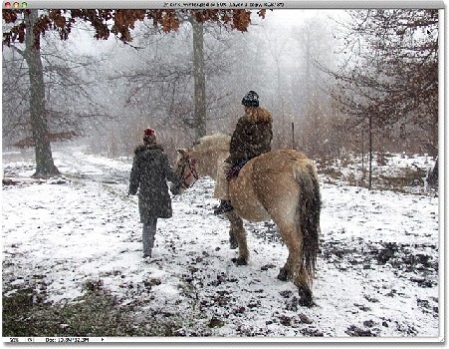 Читать полностью
Теги: art, photoshop, дизайн, креатив, уроки,
В этом уроке вы научитесь корректировать цвета фото, работать со слоями, применять готовый кисти, создавать ваш собственный дизайн и рисовать звёзды.
Результат будет таким: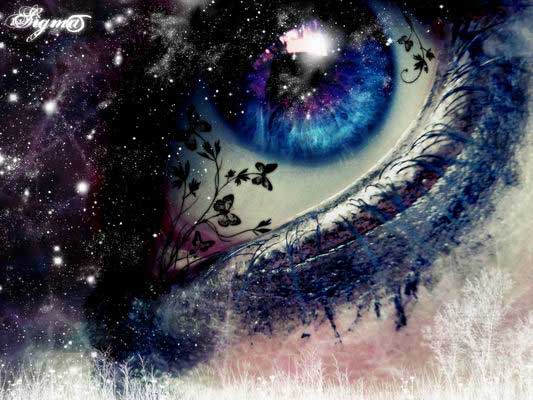 Читать полностью
Теги: art, photoshop, дизайн, уроки,
Простой урок, который научит вас как создать коллаж по мативам сказки Льюиса Кэррола "Алиса в Стране чудес".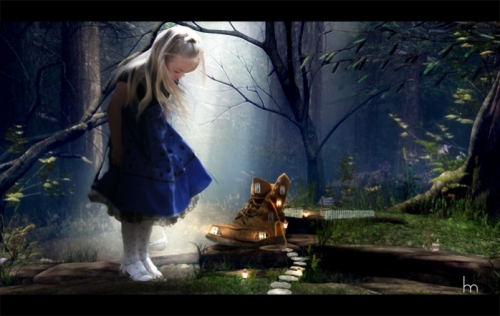 Читать полностью
Теги: art, photoshop, дизайн, креатив, уроки,